STUDIO57
interior design
');
Design project of the Nike store in Amsterdam, Holland
We were faced with the task of developing a design project for a sportswear store of a well-known brand. Interior design is an important part of marketing, which lets you influence the client. A suitable design will help the seller to increase the average check and the number of sales. Therefore, our goal was not only a beautiful interior, but also a proper presentation of clothes and shoes.
The idea for design is a "confrontation" between a man and a woman. In order to combine fashion trends and strict composition we used a game of contrasts, namely black and white. This is precisely reflected the idea of opposites: male severity against delicate feminine nature.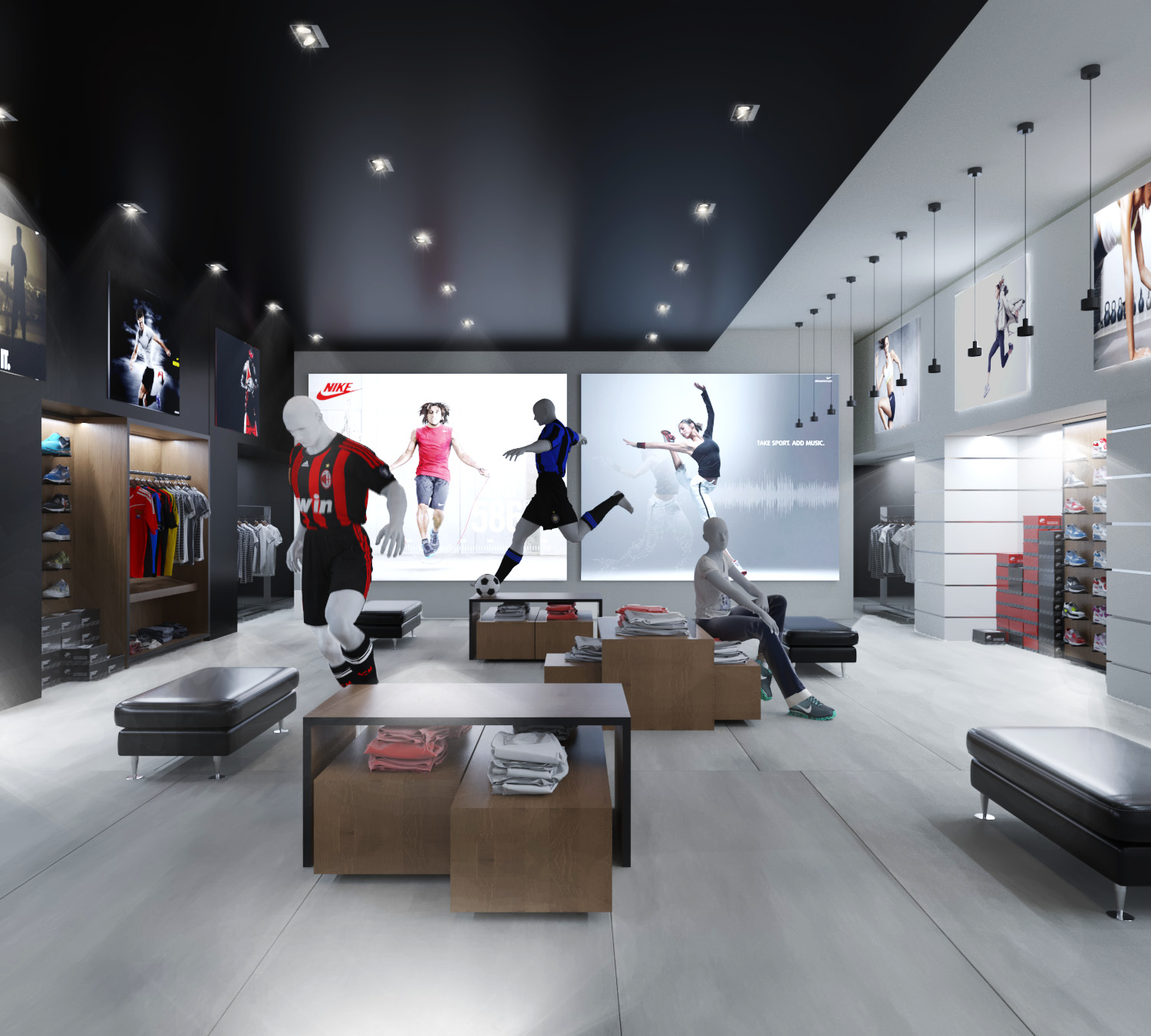 Visualization of a clothing store. View 1.
Dynamics in the design of the clothing store was created with the help of lighting fixtures. Since the designer worked with the brand of sportswear and shoes, and one of the first associations that comes to mind is the movement, they needed to show the movement. There is one more game of contrasts: on the black ceiling – built-in lamps with white light, on white – long black lamps. A balance is visually created with the help of various types of light in the interior of the store.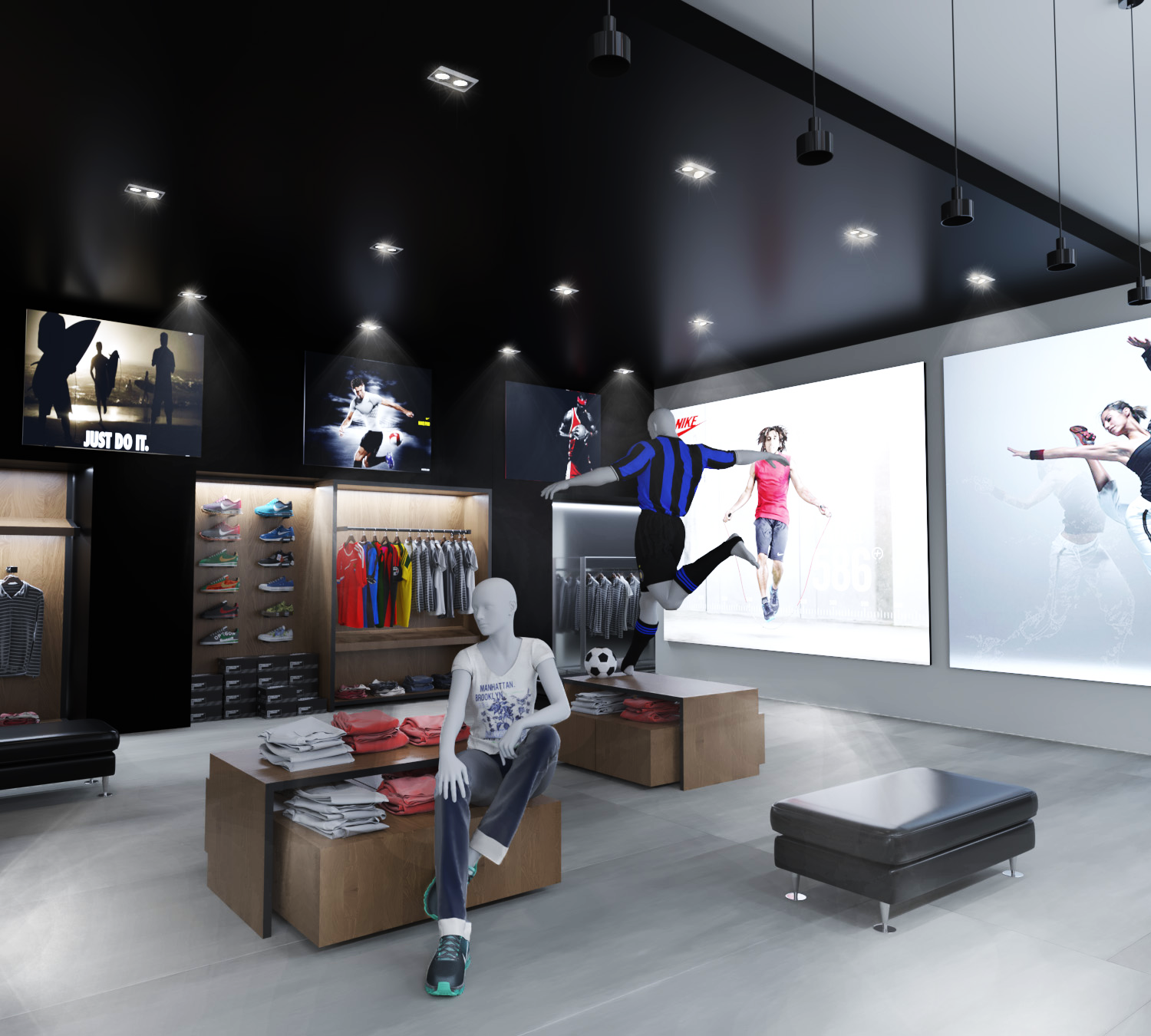 Visualization of a clothing store. View 2.      
The designer were faced with the task of making the clothing store sufficiently light and properly lighting up the goods. It is necessary to light clothes and shoes so that it can attract the attention of the buyer, and also the color scale of things should be transferred. Effective compositions are also created thanks to the competent arrangement of goods on the shelves.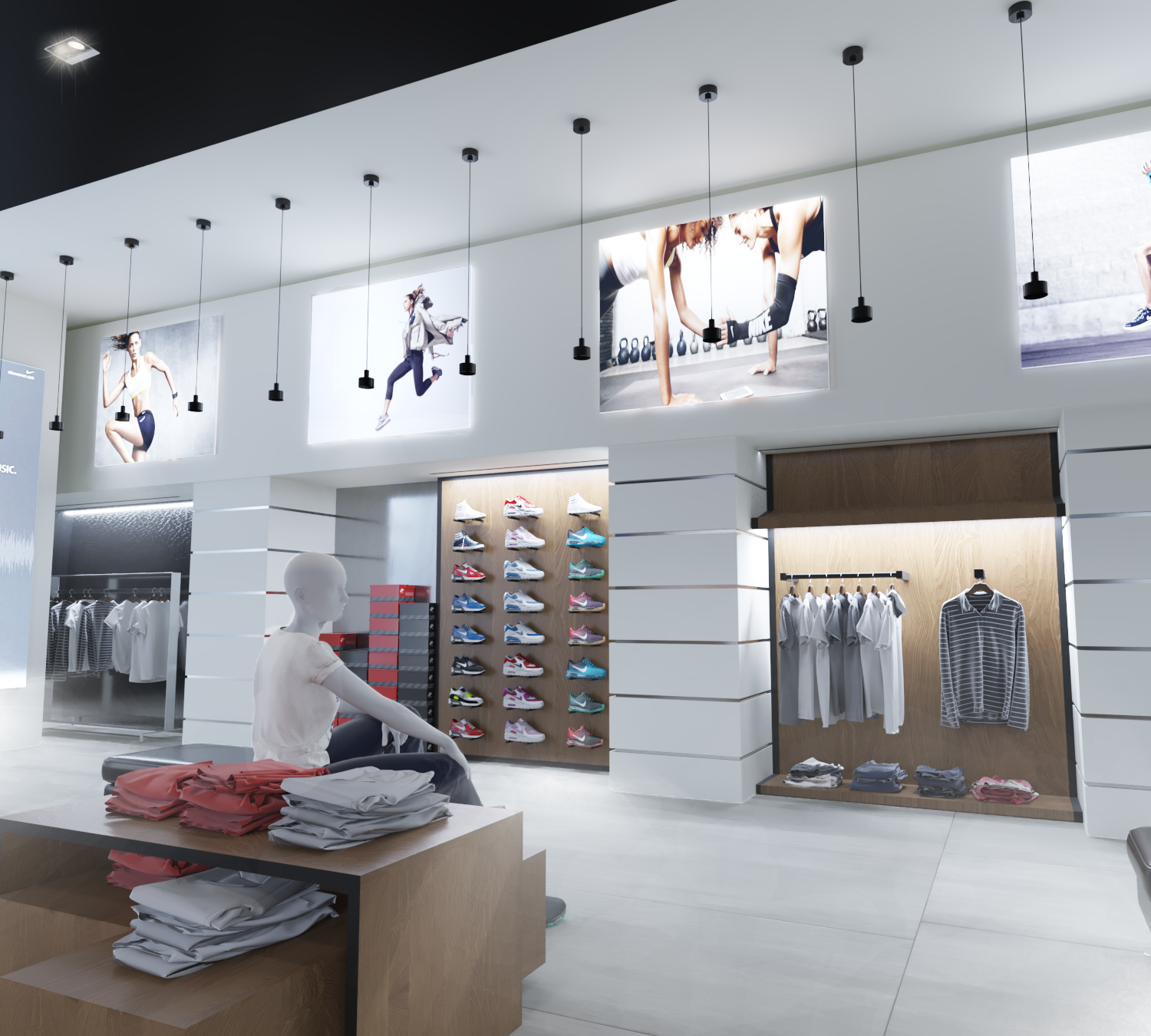 Visualization of a clothing store. View 3.
Some details in the interior of the store are made of wood, which dilutes the minimalism in the design and makes the composition "heavier". Designer knowingly chose this material; it is stylishly combined with contrasting colors. In addition, the wooden shelves are arranged in the form of a "passage", so that when the buyer passes along them, they can view all the goods presented in the store. This design looks impressive live and in the photo.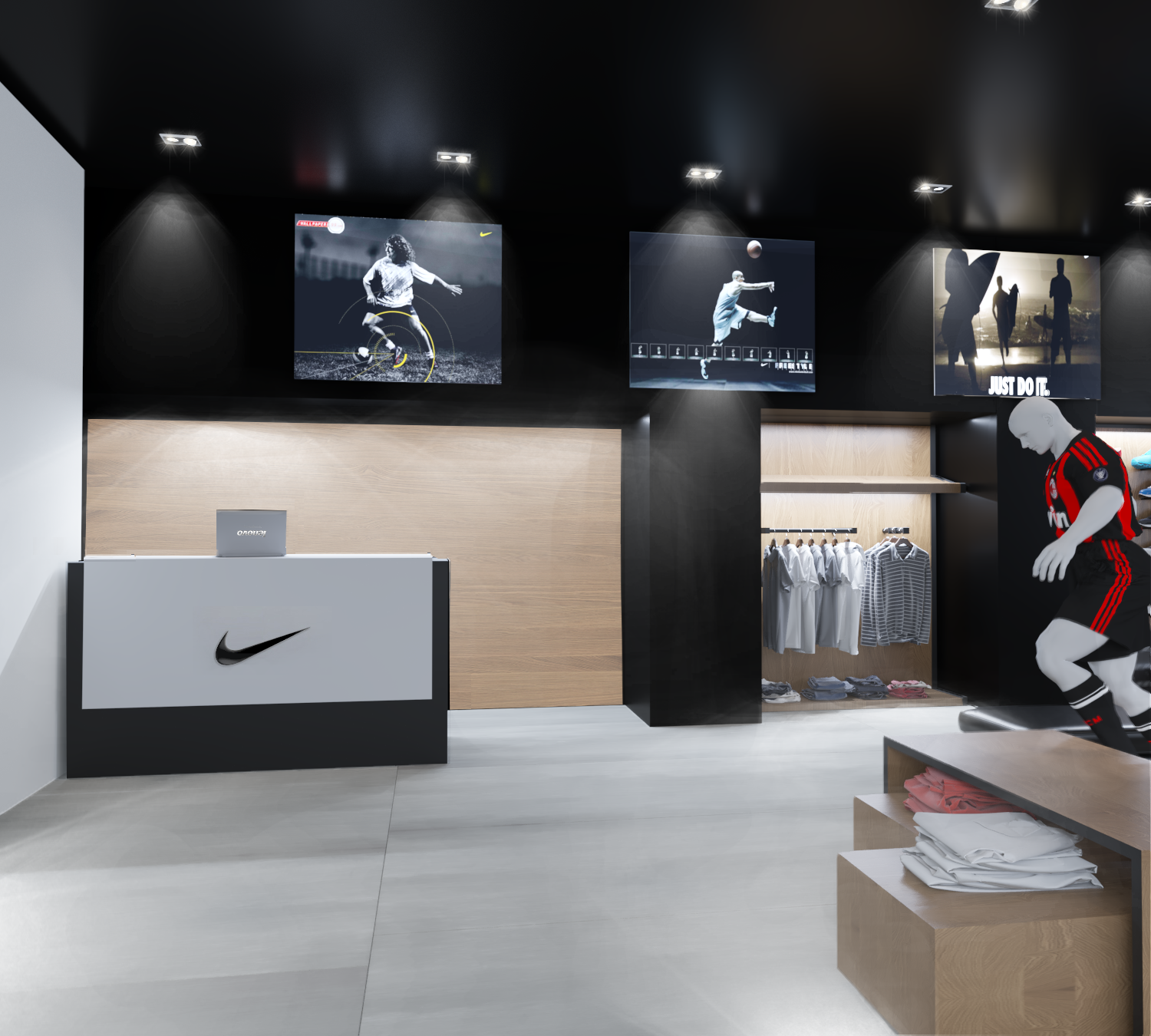 Visualization of a clothing store. View 4.
The appearance of the store means a lot for the buyer. But a beautiful design is not enough if the room is improperly planned. Effective interior layout of the store allows to sell more at the expense of a comfortable for review of the location of goods, as well as an eye-pleasing look. Our designer coped with both tasks: they created a conceptual design for a clothing and footwear store that corresponded to fashion trends, and, thanks to the correct lighting, presented the goods from the best side.
Единственные в РБ и РФ, кто делает это профессионально.
Реализуем то, что проектируем.
Разрабатываем дизайн магазинов для европейских брендов (Philipp Plein, Nike, Pandora, Christian Louboutin, Garmin)
Мы не передадим ваш телефон третьим лицам, только позвоним и подробно проконсультируем по всем вопросам, которые действительно для вас важны.